A History: The Sunnydale Golf Society
Excerpts from the Sunnydale Golf Society 75th Anniversary Speech.
Courtenay Golf Club Ltd. was formed in 1923 and an additional 89 acres of land was purchased on July 18, 1923 this land included the Sandwick course. 11 years later Joe Idiens then purchased the course in 1934 and changed the name to "Sunnydale" (named after a place in Sunningdale Berkshire England). Joe sold Sunnydale in 1943 to Doug Newson and Ivan Aven who operated it until 1945 at which time they sold it to Percy Elsey. It was during Elsey's ownership that a liquor licence was obtained and in 1947 Sunnydale came into it's own as a social center, hosting many small golf tournaments and business banquets.
In 1951 the golf course was sold and this time to Fred Richardson from Victoria, B.C. who at the time owned The Tillicum Athletic Club. It follows that our open tournaments were named "Tillicum". Sunnydale was once again sold in 1966 to a group of RCAF pilots from 442 Squadron at Comox; Doug & Frank Metcalfe, Ed Riley and Earle Neil. Over the course of 10 years they made vast improvements to the deep water well, the lagoon at the 17th hole, the watering system, kitchen area and the original club house foundation.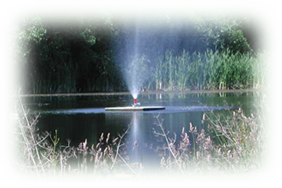 The situation of profits and losses was becoming more evident and Sunnydale was put up for sale in 1976. The possibility of parceling the land for sale was a key factor which could split up the course; so without delay members assembled to save the Sunnydale Golf course consequently creating the "Sunnydale Golf Society"
The Sunnydale Society than approached the Provincial Government for help and with the assistance of the Social Credit Government they were able to strike up a deal of an 105 acre land lease. After many years of negotiations, loan payments and red tape Sunnydale Golf Society was in a clear position to improve the facility into an 18 hole facility.
In 1979, 45 acres was cleared, graded and excavation of the large water reservoir was finished. Additional money was raised and some money was borrowed to provide irrigation to all 18 holes and to drill a new deep well. Hundreds of volunteer hours, labour, goodwill and discounts from suppliers and local businesses helped this endeavour come true. In 1981 hundreds of trees were planted, the greens were seeded and the course was officially opened on June 4, 1983; and at the time it was known as the only 18 hole golf course north of Nanaimo.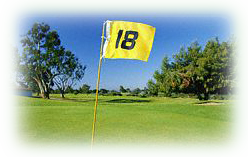 There is no question that Sunnydale has a strong viable history of self-sufficiency, hard work and sheer energy of its members. Sunnydale Golf has been providing a healthy recreational facility on Vancouver Island for nearly 80 years. As well, Sunnydale Golf Society provides full time employment for 10-12 people and up to 28 part time workers including summer employment opportunities for students.
The Sunnydale Golf Society would like to give heartfelt credit and thanks to the excellent work done by the Men's and Ladies Clubs and the many sponsors who contribute both time and money each year. Thank you very much for all your help and support.